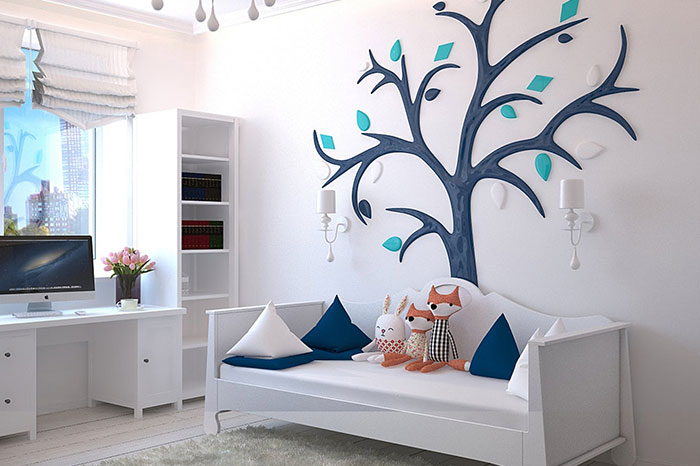 10 Reasons Why You Should Hire An Interior Designer
It is a common myth that hiring an interior designer is just for the rich and wealthy. However, that is very far from reality. Hiring an interior designer is a wise and much more cost-effective way of getting your work done. Read along to know how hiring an interior designer would actually be one of the best things to do.
Cost-effective:

Although it may not seem like it, hiring someone to design your home interiors can actually help you cut down on a lot of unnecessary costs. Using the help of an interior designer you can avoid costly mistakes. With their solutions and advice on taking better interior design decisions, hiring an interior designer will help you stay in budget, along with and saving money to a huge extend.

Time-saving:

Along with saving money, hiring an interior designer would help you save a lot of time as well. As a trained individual who has been doing the same things for some time, they would have a clear idea of what needs to be done. They would also know how much time a particular thing would take, thus knowing how to better manage it.

Planning and budgeting:

An interior designer can help you plan better as well as save a lot of time and effort in doing so. With their expertise, they will be able to keep everything in your budget without exceeding it. Moreover, this will save you a huge amount of time that would be spending on researching products, brand and prices.

Connections and Contacts:

An experienced interior designer who has been in the market for quite some time would have many contacts that can get your work done much faster. Along with saving time, it can save you from the headache of finding reliable sources of contractors, plumbers as well as electricians.

Better resources:

Working in the field for a long time, interior designers will have access to resources that wouldn't be accessible or even known to the general public in terms of resources and merchandises in general. Using all of these, an interior designer would be able to give you better results than you would by yourself.

Knowledge of Industry:

Being trained in the field, working on various projects, researching, learning first hand what works and what does not, and having enough contacts and connections, an interior designer will have more knowledge about the field than anybody else ever would.

Trained and experienced:

Interior designers go through a lot of training processes before that they can work on real projects. Moreover, having worked for some time would have them fetch a ton of experience that will give them an upper hand over your project.

Professional Help:

Hiring an interior designer for your house is an excellent idea because they are experts in the field. They will know what exactly to do, in order to turn your ideas into reality. Their knowledge will be a great help when it comes to making decisions that you are not very sure of. Moreover, interior designers will help you notice things that you might often overlook.

Passion and dream:

Working with an interior designer would be a lot more fruitful because it is most likely that this is their dream job and they are passionate about it. This would mean that they would work with complete interest and give you their utmost best in helping you create your perfect space.

Professional and enchanting results:

The main idea behind interior designing is to end up with beautiful results that will enhance your life. An interior designer's expertise and training are essential if you want something extraordinary that will catch everyone's attention. Moreover, there are a lot of minute details that go into interior designing, which no one can do better than an interior designer.
Hire the best interior designers in town to help you create spaces that you will love and cherish for a lifetime. Get in touch with Novus, now!